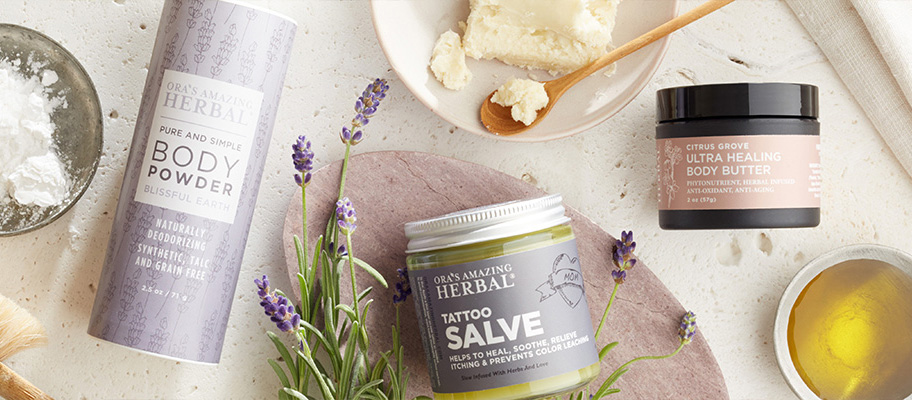 "Family is the framework in which we operate. It all begins and ends with family." Those are the kinds of words we wish drove more natural product companies' mission statements and ideals. These were Ora's words to us, the namesake and creator of Ora's Amazing Herbal during her recent visit to Penn Herb Co. We love having brands we carry and trust drop-in to our Headquarters to keep us excited about their good business practices, best uses for their products, and better train us help YOU, our readers, make the right choices! And in this case, AMAZING choices that do your body good.
We creative folks at Penn Herb consider it our pleasure (neigh, our responsibility!) to shine a spotlight on brands that are making a difference, even if it's just bottle-by-bottle. And we have chosen Ora's Amazing Herbal to kick-start our Product Spotlight series that will be weaving itself into our Blog in the coming months. You see, Ora is a mother. And any mother or father knows that we wish our love could heal all things for our family. So she wanted to bottle that healing love and send it out into the world. She started her Amazing Herbal venture when a difficult moment ignited her inspiration…
The truth is, back in 2010, Ora's daughter had eczema. She needed a skin care product that she trusted, with herbs that she knew were effective. But she couldn't find a single one. I'm sure many stay-at-home mothers have faced similar dilemmas, which is shocking given how many products are out there, but you just can't find anything close to what you wish you could design yourself. That didn't stop Ora. She doesn't keep it a secret, "I was trained as a nutritionist and in whole ingredient preparation at a school that also trains Naturopathic Physicians and Herbalists – Bastyr University. I was having babies while in school so it took me 5 years to complete a 2 year Master's degree. By the time I graduated, I had a team of herbalist and physician friends I could use as a resource!" With her background and determination, Ora's Amazing Herbal was born in 2012 and has been growing as a family business ever since.
"We are taught to listen to our bodies, and I find that our skin is the first to speak up."

Ora
We at Penn Herb loooove herbs! And we love herbal-infused skin care even better. And when you get the guarantee that Ora's face, body, and hair care are free of parabens, synthetics, fragrances, preservatives, or unidentifiable components, this is stuff you can feel really good about. When we asked her what's a compromise she would never make when it comes to her products, "My philosophy is that the test of time is how trust is earned. I do not use new isolates that have yet to prove themselves safe and effective over time." Ora is committed to being honest about her natural Base Oil and everything that goes into each jar of salve, body butter, or powder.
Want to know our favorite ones? Well, without further ado, here's a quick introduction! But don't take our word for it; be sure to pick some up yourself!
TOUCHY SKIN SALVE A salve is an ointment used to promote healing of the skin or as protection. It's what started it all with Ora. And the Touchy Skin variety is perfect for sensitive skin. We love warming it up between our palms and spreading it anywhere we find scrapes, irritation, or dry skin patches!
BLISSFUL EARTH SILKY BODY POWDER Being talc-free really makes this Powder stand out among the rest. But the luxurious feeling of spreading some on after a shower has us sold! We love keeping hidden skin areas moisture free and refreshing our unfortunate midday body scents with something…ahem…much more pleasant.
Of course we welcome Ora back to Penn Herb whenever she wants, especially toting that wonderful bag of samples of hers. "Every year I create at least one new product. We are always looking for new ideas!" says Ora. So why don't you help them out? Leave any and all suggestions for remedies you may love to see come to fruition in our comments below! And be sure to check out Ora's Amazing Herbal. Your skin will thank you!