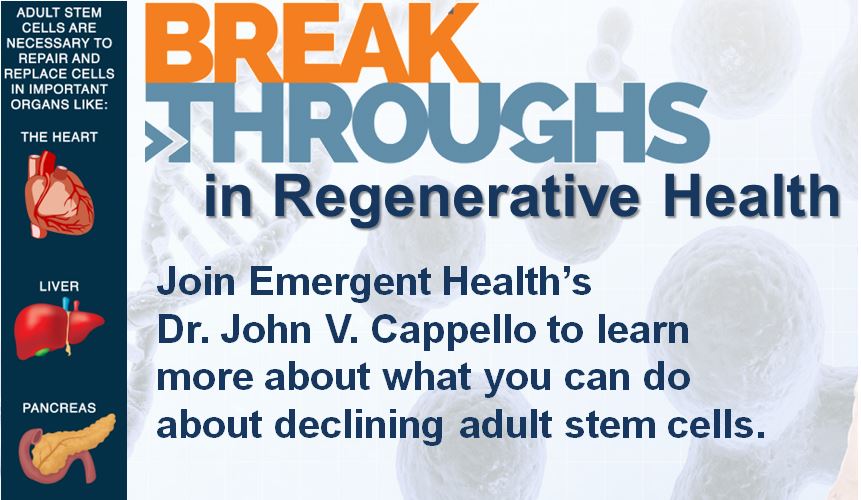 Join Penn Herb Company and Emergent Health Corp for our next Consumer Education Workshop: Breakthroughs in Regenerative Health. Event is free and includes a special coupon for Vita-Stim products.
Joining us will be Dr. John V. Capello, D.O., M.B.A., who holds various patents related to products for weight loss, enhancing adult stem cell release, multi-vitamins, and antiaging. His medical career spanned 21 years before having to retire at an early age. This facilitated a search that led him to uncover scientific data regarding the ability of certain botanicals to increase adult stem cells in the body's circulation.
Did you know that as we age, our circulating adult STEM CELLS decline? These are crucial to repair and replace cells in important organs like the heart, liver, and skin. It's your body's natural renewal system! Fortunately, major breakthroughs have been made to support rejuvenating stem cells and maintaining optimal health. Join Emergent Health Corp to learn about what you can do!
Saturday November 2, 2019 | 1:00 – 2:00 PM
Penn Herb Co Flagship Store
601 N 2nd Street
Philadelphia, PA 19123
Sign-up in store or RSVP by emailing worshops@pennherb.com