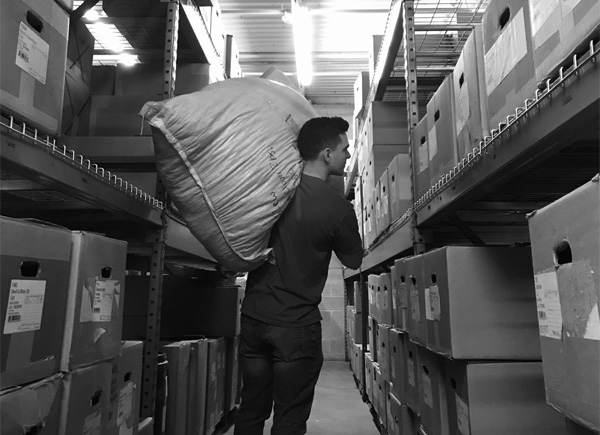 We are serious about our herbs. And when a natural remedy is in order, more and more people are discovering why the right herb makes all the difference. That's why we carry over 400 different varieties! But only those of the best quality and purity; so folks can come to trust our Nature's Wonderland brand, processed and packed in our Northern Philadelphia workshop. So we'd like to offer you a peek behind the scenes of how we work with our herbs!
Although the U.S. is home to many of the herbs we have come to love, we source from all over the world to get the finest raw herbs. Both wild-harvested and organic herbs are brought in from Chile, Albania, Croatia…even Macedonia. Most of the time they are whole, and then it's time to process them so you can enjoy them in various ways at home. Cup of herbal tea, anyone?
Even before the herbs hit the blades, they are quality tested and inspected. Then, whether it's Turmeric, Goldenseal, or Hibiscus, our hand-built, tried and true mills can get sourced herbs from raw to packed in just a few hours. Led by the same chief processing manager for the past 18 years, our team either cuts the herbs, turns them to powder, or even carefully measures and encapsulates them for easy consumption. The process ensures lots of care and love is placed into every Nature's Wonderland bag or bottle. That's why we haven't changed a thing in almost 60 years!