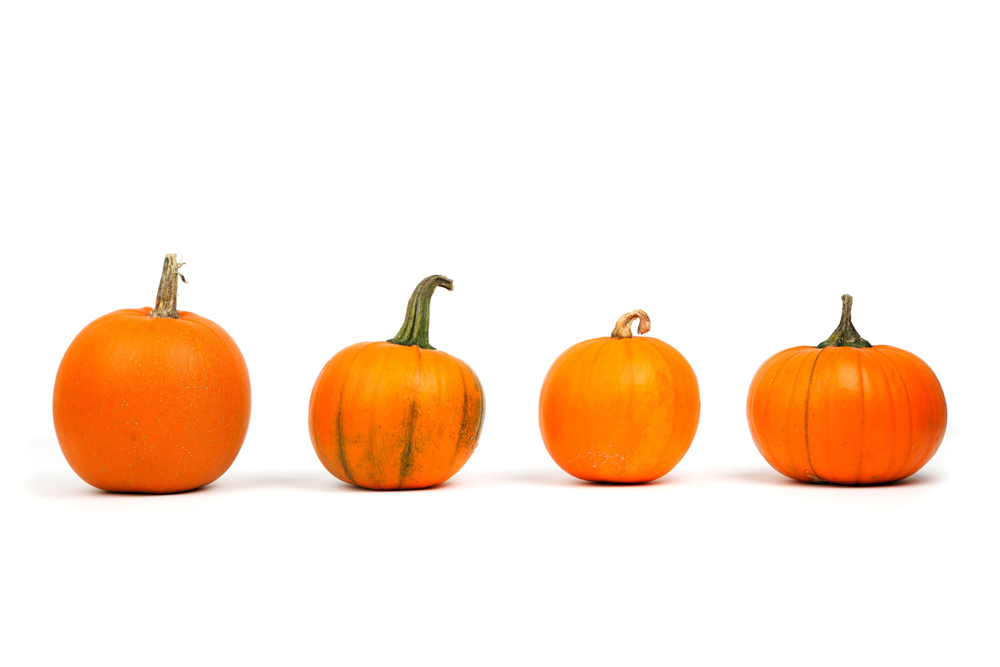 Get on the Pumpkin Wagon! The Pumpkin-Spice Bandwagon that is! Here at Penn Herb Headquarters in Philadelphia, the chilly Fall season is getting into full swing. And there is no bigger indicator of the coming of Autumn than the return of everything you love in the "Pumpkin Spice" variety. We're talking Pumpkin Spice lattes, candles, yogurt, cereal, beer…and …SPAM? Sure, why not! If you're already up to your ears in PSI (Pumpkin Spice Insanity) and it's driving you mad, then this Blog post isn't for you. But if you can't get enough of the craze and you own more Pumpkin Spice Body Lotion than you'd care to admit, then strap in for an awesome voyage as we delve a bit into the history of this delectable blend and share even more uses for it! Because I am proud to admit that I…personally…L.O.V.E. PSS (Pumpkin Spice Season)!
When Did 'Pumpkin Spice' Get So Famous?
Thanks to my impeccable Internet researching skills, the oldest reference I could find to what we call Pumpkin Spice today comes from the first known published American cookbook, American Cookery, back in 1796 (whoa). This "Pompkin" recipe called for a shortened version of the spice mix, utilizing mace, nutmeg, and ginger. Not a bad start. But this was definitely not the seasonal powerhouse that dominates our Fall season every year. Something had to come along and unify the perfect blend of spices…
And that something came in the 1950s, when McCormick & Company came up with the great idea of packaging common spices together into blends. And one of those blends was labeled… Pumpkin Pie Spice. Boom! A new era was upon us!
Years and years later, 5 well chosen yummy spices continue to be the unequivocal base of any Pumpkin Pie recipe worthy of its fame. Can you name the spices that make up Pumpkin Spice? It's simple…CCGAN:
CINNAMON | CLOVES | GINGER | ALLSPICE | NUTMEG
So we have the spice blend becoming a staple in home kitchens across the country. But when did it skyrocket into the yearly cultural phenomenon? In 2003, the world was introduced to the PSL. THE Pumpkin Spice Latte from that famous Seattle-based coffee chain with the green mermaid logo on every cup, you-know-who-I'm-talking-about. The introduction of the Pumpkin Spice Latte was not a new creation since many small coffeehouses were already dabbling with pumpkin spice flavored coffee, but Starbucks is NOT a small coffeehouse. So the famed flavor has been spreading rapidly with every passing year.
---
Give Me the Perfect Pumpkin Spice Recipe NOW
We at Penn Herb love everything that has to do with spices! We're not just herbs, you know. We take pride in our Nature's Wonderland line of premium spices, which have incredible health benefits, too! We know there are so many ways to get your dose of Pumpkin Spice flavor, but unfortunately many food choices out there are just fake substitutes with unhealthy chemicals designed to mimic the unmistakable flavor. Yuck.
So let's keep it simple and real. Try making your own perfectly balanced blend of Pumpkin Spice. Just mix all these ingredients together and store in an airtight container in your pantry:
A few creative ideas for using this blend: Add to coffee for a little Autumn flavor. Mix into whipped cream to top off desserts. Add it to pasta. Roast vegetables in pumpkin spice. Season popcorn for movie nights. Add it to your basic pancake batter. The possibilities are endless!
Make Your Own Pumpkin Spice Coffee Syrup!
We know you want to have the real thing when it comes to Pumpkin Spice. Move over synthetic ingredients. Anyone can make this natural and perfectly sweet syrup to get your morning cup of joe or latte ready for the Fall. And guess what? It's got real pumpkin in it, too!
1.5 cups water
1 cup sugar (or substitute)
1/3 cup pumpkin puree
2 tsp ground ginger
2 tsps ground nutmeg
1 tsp ground cloves
1 tsp allspice
2 tsps vanilla extract
Mix water and sugar in a saucepan. Bring to a boil, then reduce heat to low. Stir regularly until sugar is dissolved, about 5 mins.
Stir remaining ingredients into the syrup. Bring heat to medium-low, or a constant simmer. Cook syrup for 8-10 minutes.
Strain mixture through a strainer or cheesecloth and pour into a reusable glass bottle or container. Wait for it to cool before sealing with top.
Store this in the refrigerator for up to two weeks! Just stir as much as you'd prefer into hot coffee and it will melt just right. Delish!
---
If you love Pumpkin Spice, tell us about it! What's your best kept secret use for Pumpkin Spice? Shh, we won't tell anyone. Tell us the in the comment section below. Happy Fall, y'all!