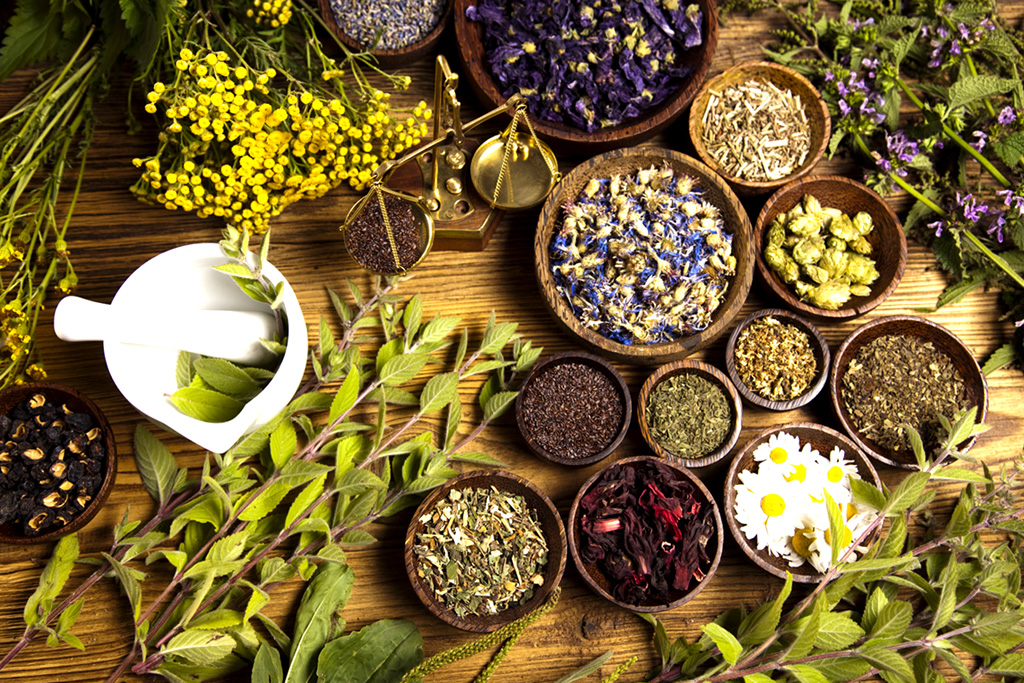 "Tonics may be taken with great benefit by anyone not overflowing with health & vitality….. If the millions working in offices and those having taxing brain work knew what these things would do for them with no harmful aftereffects….to overtaxed mothers and overtaxed nurses….they would prove an untold blessing that no pen could fully describe."

Jethro Kloss, author Back To Eden
Back in the days when our society was mainly based on agriculture, taking tonics were a traditional way of life. People primarily used herbal tonics to fortify themselves for the long, cold winter ahead, or to cleanse and rejuvenate for the spring after consuming rich, heavy foods during the cold months.  Now that life has become hi-tech with most foods available year-round, can tonics still be of benefit to us today?
What Is An Herbal Tonic?
No, not that tonic you mix with gin. In traditional herbalism, herbs that are used to tone and gently strengthen specific organs and parts of the body are considered tonic. Popular herbal tonics include Astragalus (immune tonic), Dandelion (liver tonic), and Ginseng (overall systems tonic).
The Mountain Man Tonic
For well over 30 years now, our customers here at Penn Herb have been able to get back to basics with Catfish Bitters™ tonic blend.
The legendary bitters mix was formulated by "Catfish" Gray "Man of the Woods", a fifth-generation folk healer from the mountains of West Virginia. Guided by local Appalachian traditions, he gathered herbs growing wild in the countryside and from the mountains surrounding his home. "Catfish" was a colorful character who would receive visitors looking to hear him expound on his herbal remedies and wisdom for natural living and health.
Over the years, we've heard many heartwarming stories and personal anecdotes about "Catfish", and our own Penn Herb patriarch William Betz Sr. had the pleasure of meeting him and swapping stories. 
Catfish Bitters used to be a staple in my store and before he retired I used to go to his little house (shack & underground storage room) to get the bitters in quantity…Thank you for offering it retail and keeping the tradition going.  It was very nice of you to keep the name, too!"  

K.H., Huntingdon, West Virgina
Catfish Bitters™ Blend
We are happy to say that his famous Bitters Mix is still around and serves as a testament to the early American herbalism that continues to thrive in the Appalachian region down to this day.  
Just one look at a few of the herbs in this time-tested formula, and you will understand why it is one of our most requested blends!
Black Cohosh…traditional joint and nervous system tonic (Surprised? Don't be. Herbs, unlike pharmaceutical drugs, are not to be pigeon-holed into just one category. So while Black Cohosh is a well-known women's health herb, the fact is, it has long been used in herbal folk medicine for joint and nervous system support.
Burdock, Red Clover…cleansing tonics support the liver's function to filter toxins and accumulated wastes.
Ginseng… the energizing root boosts stamina, physical and mental performance.
Goldenseal Root…this "king of herbs" reinforces immune and respiratory health.
Solomon Seal, Wild Cherry Bark… respiratory system tonics strengthen bronchial and lung function.
Pipsissewa…kidney-bladder tonics support urinary tract health.
Sarsaparilla…powerful cellular and lymphatic cleanser.
Slippery Elm Bark…nourishing tonic soothes respiratory and gastrointestinal systems.
Yarrow…bolsters immune health, especially during the change of seasons.
Yellow Dock…energy building root provides naturally occurring, blood-building iron.
---
Could Catfish Bitters™ be a part of your seasonal routine? What's your traditional way to transition through the seasons? Please share in the comments below.