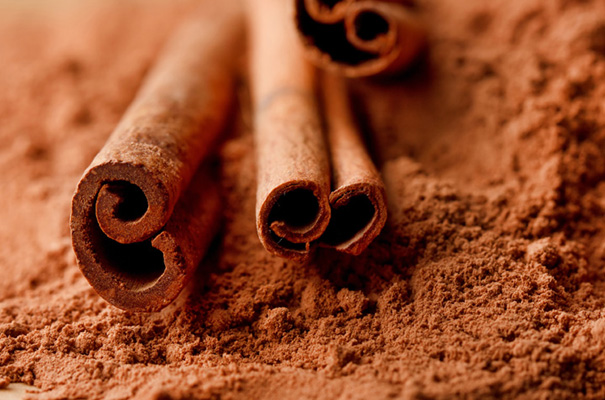 Does the idea of Cinnamon conjure images of sweet treats, Pumpkin pies and seasonal flavors? The fact is, the warming spice has been used medicinally in ancient Egyptian, Greek, and Roman cultures, and was even recorded in a Chinese medical text circa 2700 B.C.E
The inner bark of the evergreen Cinnamon tree was a valuable commodity. Legend has it that the aromatic bark was one of the spices often displayed in the extravagant processions of the ancient Pharaohs! Indeed, the royal spice continues to be valuable in cultures around the world today.
What Can Cinnamon Do For You
Cinnamon is classified primarily as a carminative, an herb that helps to prevent and relieve intestinal gas. What else can it do for you? Cinnamon is listed in herbal guides to:
Promote digestive harmony
Relieve gas and abdominal cramps
Soothes upset stomach
Quells nausea
Soothe gastrointestinal distress
Boost circulatory health
Promote mental alertness
Support healthy blood sugar
Support cholesterol wellness
Relieve menstrual cramps
Cinnamon is not recommended for use if pregnant or nursing. Consult a healthcare practitioner before use if taking medication, or have a medical condition.
How to Use Cinnamon
There are just as many ways to incorporate this sweet spice to your daily diet:
Sprinkle in coffee and lattes
Add to oatmeal and other hot cereals
Add a pinch in your smoothies
Include in medicinal tea blends to improve the taste
Blend in homemade curries
If making an herbal blend for encapsulation, including Cinnamon maximizes its effectiveness
Tea Directions
Cinnamon can be blended with other carminatives such as Anise, Ginger, and Fennel to make a soothing after-dinner spiced tea.
Tea Blend:
In a bowl combine a tablespoon of each herb in the cut for, then add 1 teaspoon of the blend in a cup of boiling water. Steep for 4-7 minutes or to desired strength. Strain, add a little bit of honey or sweetener of your choice.
Powder:
To prepare as an "instant tea", pour 1 cup of boiling water over ¼ to ½ teaspoonful of powder.
Cut:
Add 1 teaspoon of cut Cinnamon to a cup of cold water; bring to a boil and then simmer for 10 minutes. Strain and enjoy.
Whole Sticks:
Place 1 stick in 10 oz of cold water and bring to a slow boil, then simmer for at least 15 minutes. Strain.
---
No doubt about it, Cinnamon is one sweet remedy to spice up your health.