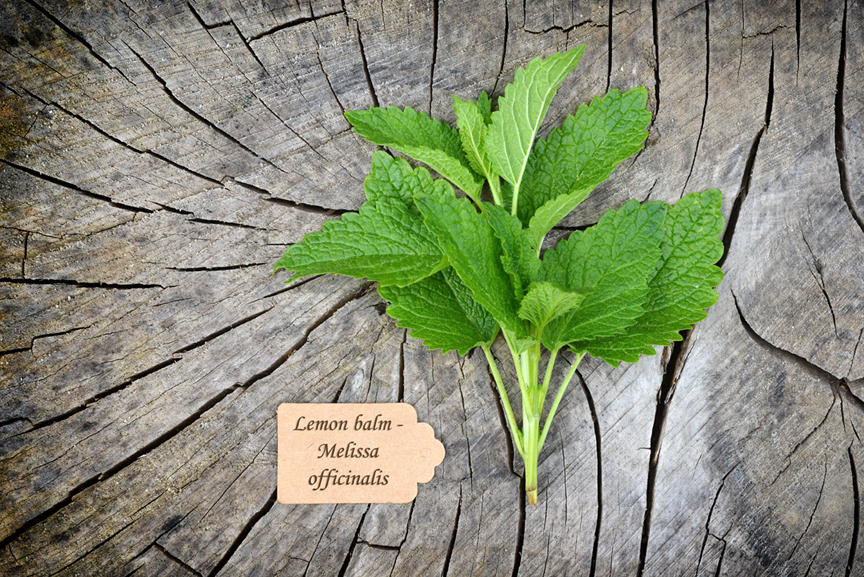 Whether you know this uplifting herb as Melissa, Lemon Balm, Sweet Balm, or simply Balm, you know this gentle yet effective remedy is a must for any natural medicine kit. The aromatic Lemon Balm has been providing soothing relief for centuries and is a popular home remedy the entire family can benefit from.
The Latin name for Lemon Balm is Melissa officinalis, and alas, there's no dramatic legend behind its namesake. The genus name Melissa is actually derived from the Greek for honeybee. Why? In the garden, the pleasant lemony scent and pretty flowering plant attract bees (back in the day, it was even reportedly rubbed on beehives to encourage bees to make high-quality honey).
5 Reasons To Love Lemon Balm
Centuries-old texts described Lemon Balm in such glowing terms as "elixir of life," "heart's delight," "elixir of youth,"; as the herb "to sweeten the spirit" and "to make the heart merry". European herbal guides cited it for memory, and Ayurvedic writings list Lemon Balm for digestion and mood support. What about today?
Modern-day pharmacopeias show Lemon Balm exhibits antispasmodic (relieves muscle cramps or spasms), carminative (relieves gas), calmative (calms stress), and nervine (calms nervousness and strengthens the nervous system) properties.
For these and other reasons herbalists, love the lemony scented herb to:
Promote positive mood and emotional well-being
Calm nervous irritability, stress, and tension
Relieve occasional indigestion and upset stomach (it's a member of the mint family)
Support restful sleep for both adults and children.
The mild lemonade-like flavor is an uplifting infusion for those dreary days
As a note of caution, pregnant women and individuals with low thyroid function should consult a healthcare practitioner before using Lemon Balm.
How To Use Lemon Balm
There are just as many ways to use Lemon Balm as there are reasons to love it. The most popular method is to simply enjoy a hot infusion in your favorite mug. And the best part is, you can steep the dried leaves for 15 minutes or longer if you prefer a stronger flavor profile because, unlike some herbal teas, such as Chamomile, Lemon Balm does not get bitter with a longer steeping time.
General instructions: Pour 1 cup of boiling water over ½ to 1 teaspoonful of herb. Allow to steep 5-10 minutes, then strain. Drink 1- 2 cups of tea daily. If desired, add honey and/or lemon to taste.
Speaking of teas, make a truly tasty and calming end-of-day or bedtime blend by combining Lemon Balm with Linden and Chamomile.
For occasional sleeplessness due to heartbreak or emotional stress, blend with Rose, Hawthorn, and Lavender flowers.
If you don't have the time or the circumstances to make a tea, several drops of a Lemon Balm tincture in some water or juice can help to take the rough edges off a particularly stressful day.
Still tired and wired after you arrive home? A soothing Lemon Balm herbal bath may just be the ticket to a relaxing evening and a restful night's sleep.
Place a couple handfuls of dried leaves in a large sachet and tie it to the faucet under hot running water. After a few minutes, untie the sachet and finish filling the bathtub with warm water for a comfortable temperature and soak those tense muscles for 30-45 minutes.
---
No doubt about it, Lemon Balm helps lift mood and lighten the stress load. How do you use this mellow herb?